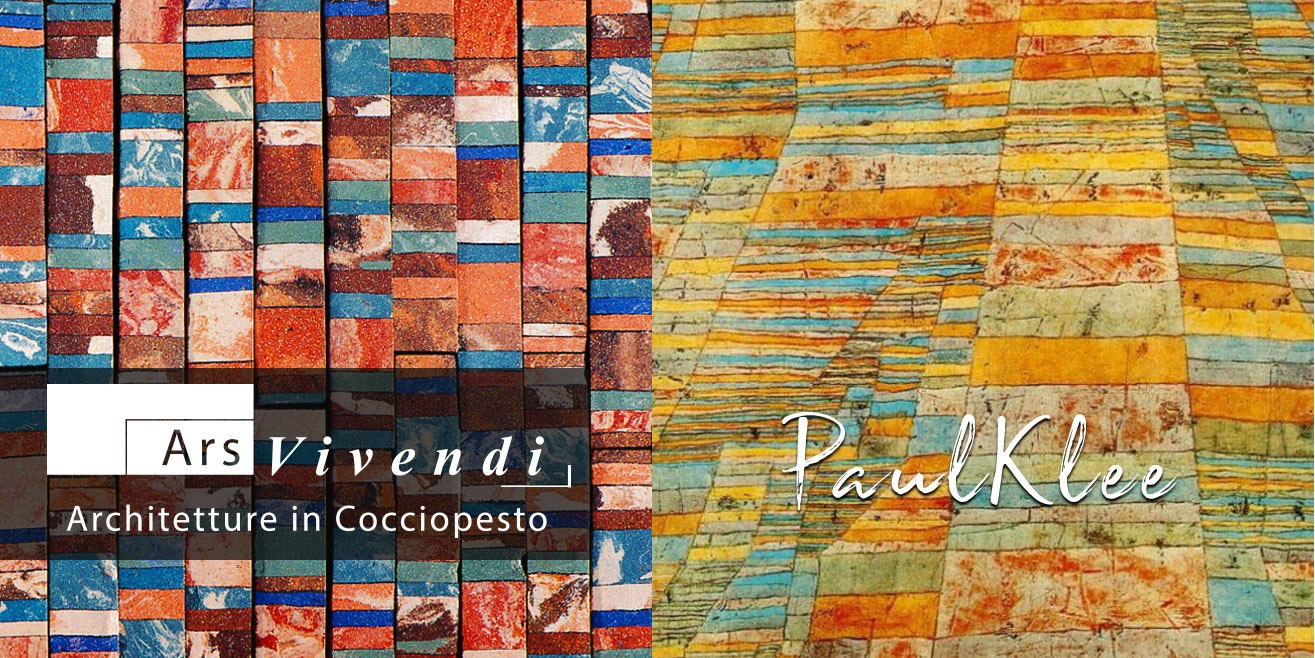 Finding yourself in a work of art.
We at Ars Vivendi Group create real works of art, unique pieces, in which we see certain characters that stimulate and inspire emotions and feeling.
The Swiss painter Paul Klee is one of the best known exponents of abstractionism. The chromaticism and musicality combined with the careful analysis of the construction of the image and the creative processes of nature makes this work unique. The inspiration for North African places is given by the combination of warm and cold backgrounds, abstracting the structure of matter.
The same natural rhythm that sustains the land is reproduced with the interweaving of horizontal and vertical lines Just as Klee expresses emotions through lines and colors, in the same way Ars Vivendi Group conveys the sensations and the uniqueness of theartefacts thanks to the harmonious use of different materials.
It is nature itself that creates nuances and plays of colors in our works.