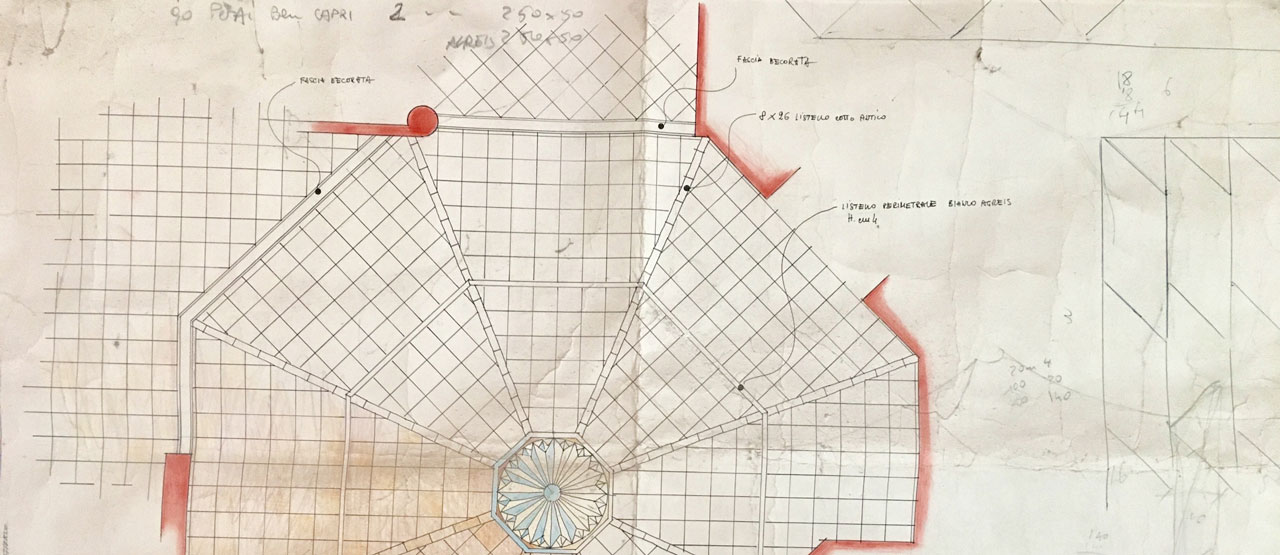 Our work? Making dreams come true because everything we can imagine is true;
For over 30 years, Ars vivendi Group designs and manufactures floors and walls, furniture elements, tables, panels, design objects in terracotta and colored cocciopesto. The styles, tastes and trends have changed, but design and a patented technique unique in the world continue ensuring solutions for high quality interior and exterior furnishings. Turning dreams into reality is Ars Vivendi group's specialty.
The materials
The inlaid terracotta, polished and treated with wax, becomes an element of art while preserving and creating warmth and empathy with the ambience. It is a welcoming material, colorful, ductile, plastic, unique for its ability to transmit emotions. Every object that comes out of our laboratory is a unique piece, because it is completely handcrafted, without the use of machines.
Cocciopesto is a material that has its roots in the Italian artistic and cultural tradition. It is the material used by Romans to create wonderful objects, and that our hands today reinterpret to create design at the highest level. Encrusted within cocciopesto the material you will be able to find inert materials, traces of craquelé on the surface, open pores and other small imperfections. They are all characteristics that make the cocciopesto a living, unique and interesting material, destined to get embellished by patina with the passing of time. The surface is polished by hand and presents slight ripples.
The products


The products in cocciopesto can take any shape, size, and color to satisfy any furnishing and architectural need. We can also combine other elements such as wood, crystal, and metal fusions to cocciopesto. We are able to put architects and designers in a position to realize any interior design project, unique and custom-made works of high artistic value.
The handcrafted projects by Ars vivendi Group are renowned as high quality Italian craftsmanship and can be found all over the world: from Europe to the United States, from Japan to South Africa, and till America Latina. Tradition, craftsmanship, and taste for made in Italy are combined with technology and the continuous search for new ideas, innovative projects, and challenging concepts. The possibilities for improving the space in which we live are endless: why renounce dreams?
Are you interested in sharing your ideas or are you looking for a parntership?
Write us and we'll be happy to listen to you!
Write now