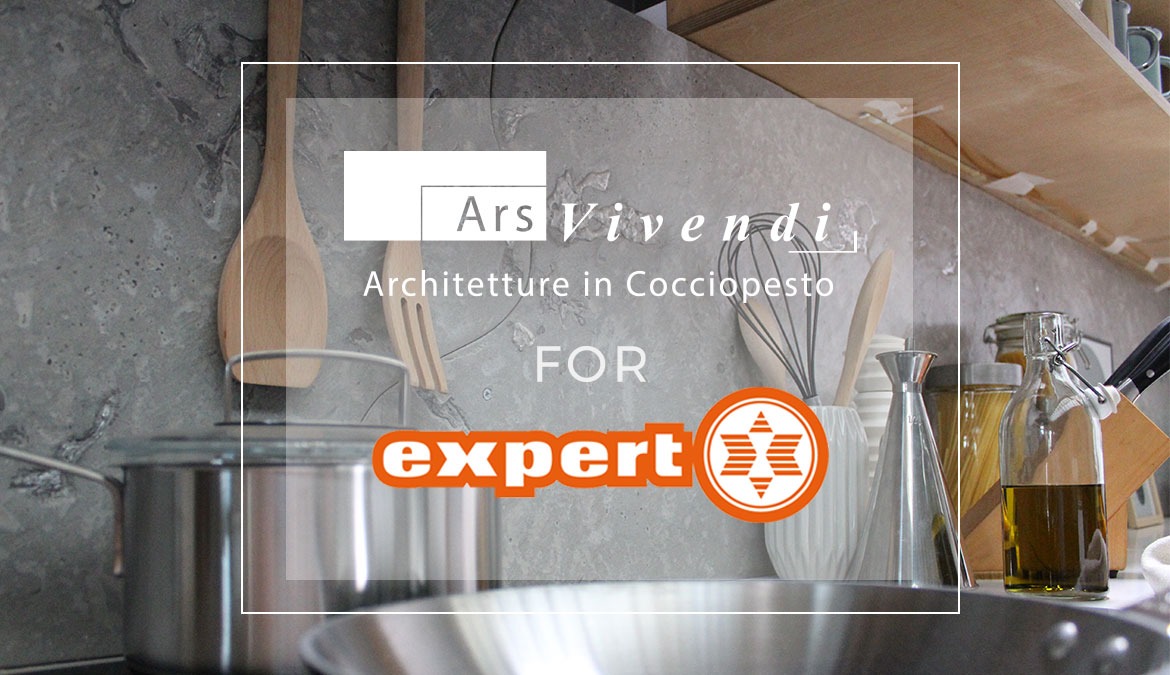 Expert Italia launches the new advertising of the Samsung refrigerator. A dynamic, daily and detailed advertising that best represents their linear, minimal and modern product. What better outline, if not our kitchen backsplash in gray cocciopesto with metallic inlays, could completely embrace the design of this refrigerator?
Ars Vivendi has produced a Made in Italy coating for Expert with details in line with the finished product, thus making the advertisement more welcoming and original.
Are you still convinced that such a kitchen is not perfect even for your home?
We are pleased to help you! Your kitchen will completely blend with your personality.